Monaco Welcomes The Inaugural Honours,Celebrates First Three Bowsprit Laureates 
The first three recipients of a coveted Bowsprit award were celebrated at the inaugural Honours event – organised by The Superyacht Life Foundation and Monaco Yacht Show, and sponsored by Agusta, Begüm Yachting, BWA Yachting, Feadship, Preciosa, Richard Mille, and RINA. Superyacht owner, ocean conservation advocate and philanthropist Wendy Schmidt, superyacht First Officer and industry DEI proponent Jenny Matthews, and business strategist turned Director at YachtAid Global Zoran Selakovic were feted at a special dinner event, where guests were rapt by the honourees' remarkable stories.
The Honours was conceived as an opportunity for the superyacht industry to recognise the extraordinary people making a difference behind the scenes, taking the focus away from the yachts and placing the spotlight firmly on the good that happens in the day-to-day superyachting life. This year's honourees, drawn from over 360 nominations received from the industry and carefully selected by an expert panel of judges, epitomise the heart and soul of the superyachting sector.
Meet the Honourees
Wendy Schmidt is an American philanthropist, superyacht owner and competitive sailor who is passionate about understanding and restoring our planet's Ocean and its connection to all life on Earth. Through the Schmidt Family Foundation, Schmidt Ocean Institute and other non-profit organisations, Wendy Schmidt has helped advance ocean science and research notably by providing a state-of-the-art research vessel Falkor (too) to scientists worldwide at no cost in exchange for making their research and discoveries publicly available. Schmidt also co-founded 11th Hour Racing to raise awareness of ocean health and solutions for sustainability in the sailing and maritime industry. An accomplished helmswoman – she recently became the first woman and the first American to win the Barcolana 54, the world's largest sailing yacht race – Schmidt is helping shape the next generation of yachts, drive innovation in materials and lifecycle assessment tools, and educate the general public to understand the critical importance of our ocean.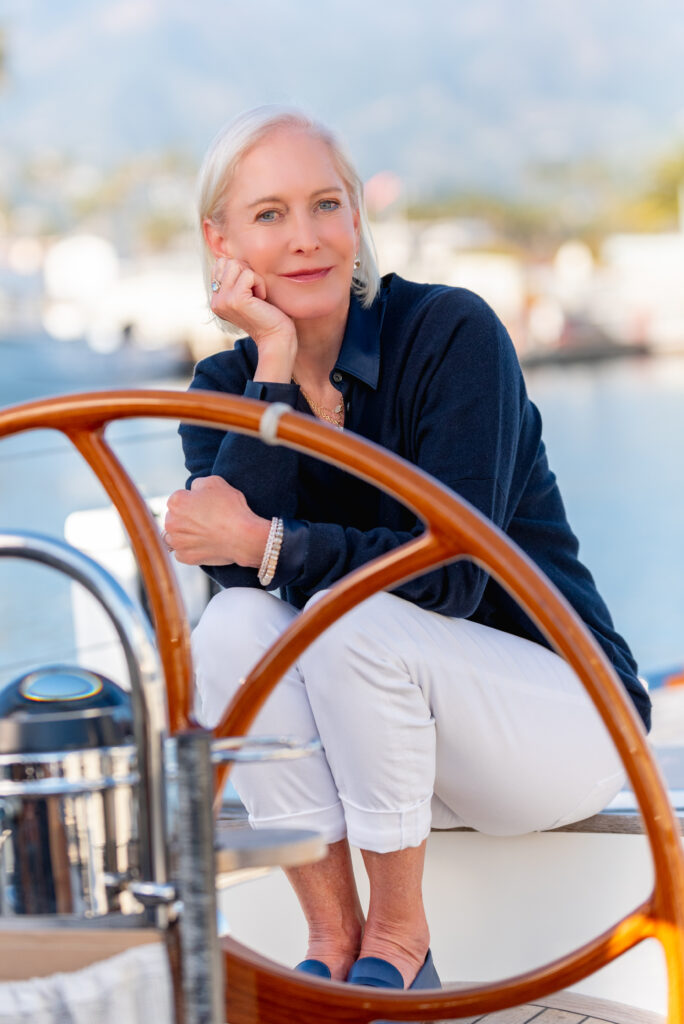 Jenny Matthews is a professional yacht crew who decided at age 18 that she was going to sideline university and become a superyacht captain. Facing the challenges of an industry where not many females were working on deck, she persisted nonetheless and worked her way up to gain an Officer of the Watch certificate, at which point she was told that very few women had ever achieved that qualification. This led her to reach out on social media and form She of the Sea – a new community for women working in the deck and engineering departments that would serve not only as a networking and knowledge-sharing platform but also as a launchpad to inspire the next generation of female deck and engineer candidates. This initiative was followed by the launch of Legasea, which shifted the conversation onwards from gender to place the focus on mentoring the next generation of yacht crew of all genders, providing support, knowledge and a community throughout their careers including when the time comes to move shoreside.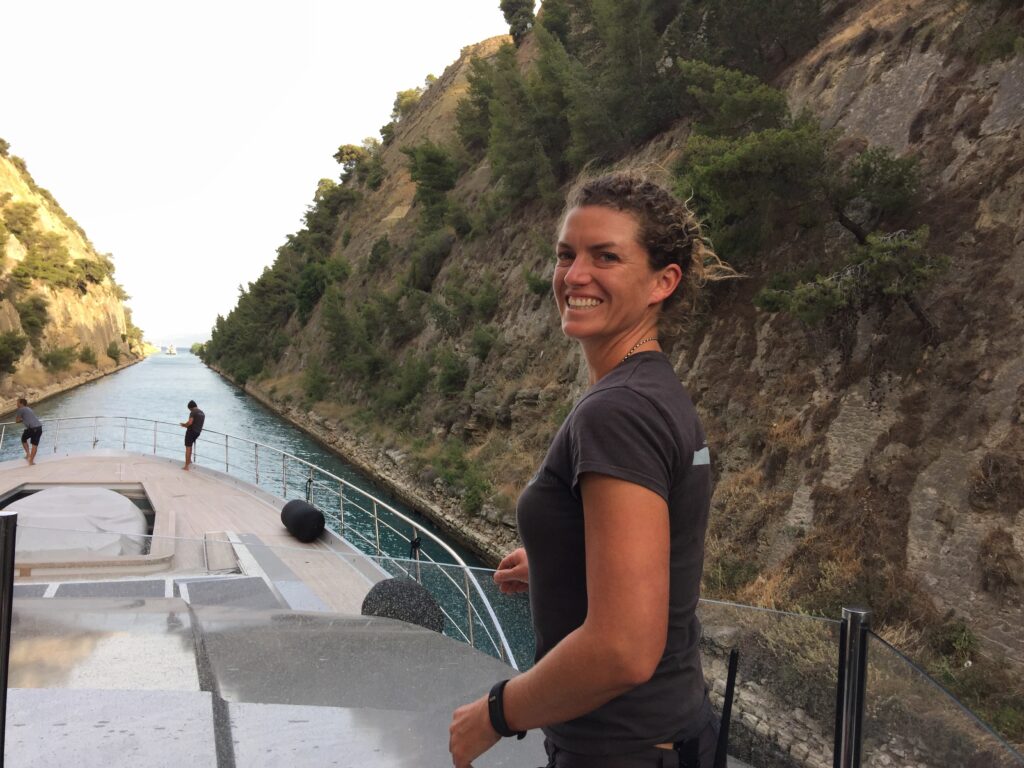 Zoran Selakovic was born and raised in what is now Croatia, falling in love with the sea from an early age which led him to complete his skippering qualifications and cruise extensively. It was his first-hand experience of watching friends in the Caribbean lose everything they had in Hurricanes Irma and Maria that encouraged him to find out how he could help – at which point he met the founder of YachtAid Global, Mark Drewelow. Zoran stepped in to help coordinate aid through YachtAid Global, which received offers from more than 100 superyachts to assist in relief efforts within two weeks. Since then, as YachtAid Global's Director, he has been involved in projects as diverse as disaster relief, building the first public library in the Galapagos and helping provide clean drinking water in Mexico, and coordinating Operation Swimway which aims to add the migratory routes of pelagics to ocean conservation areas; all with the help of over 300 yachts, including thousands of yacht crew and owners.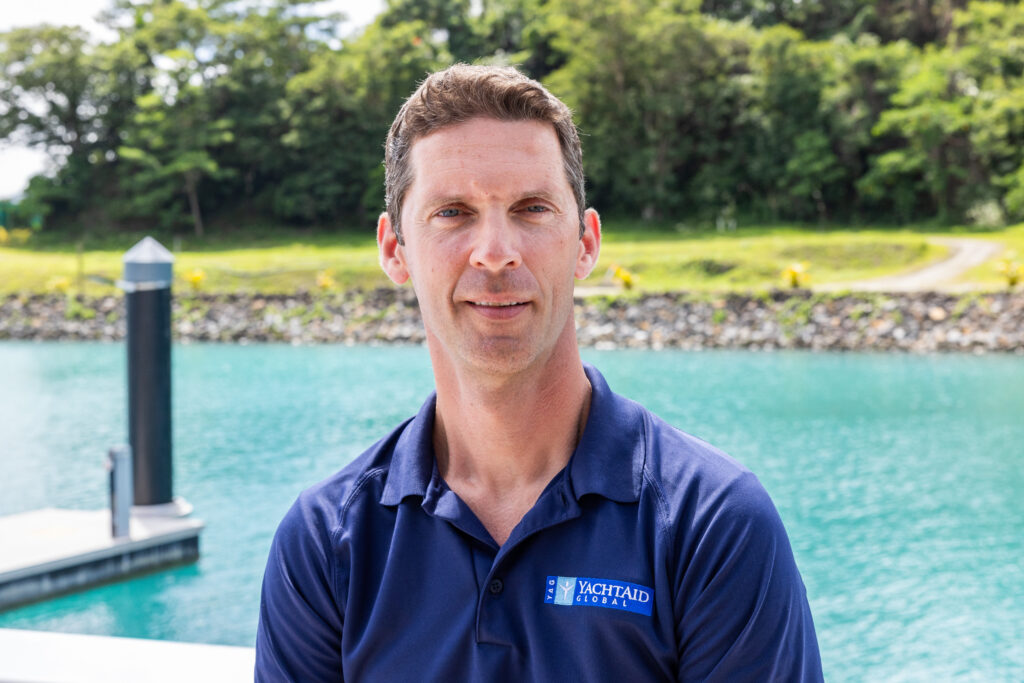 The Honours experiential evening
The gala evening, held in Hauser & Wirth's stunning gallery in Monaco on Place du Casino, was attended by an exclusive audience of superyacht owners and select VIP guests who enjoyed a stunning experiential dinner that included ballet and opera performances and a scintillating sea-inspired, locally sourced menu highlighting the culinary flair of Monaco. Following dinner, guests were treated to a short documentary film of each of the honourees, before the laureates were called to the main stage to receive their coveted Bowsprit award. The evening's host, environmental and ocean conservation advocate Mariasole Bianco, invited them to discuss their backgrounds in more detail, including their passion for the superyacht industry and efforts to make a difference to humanity through their philanthropic, charitable, environmental and community-based initiatives
"The evening was a wonderful expression of the good that exists in the superyachting good life, highlighting that there is so much more to this industry, its owners and crew than meets the eye," says Dilan Saraç, Executive Director of Superyacht Life Foundation. "Our three inaugural Honourees are all well deserving of the award, and they have set a high bar for future nominations, which we have no doubt the industry will meet because of the breadth of talent and heart that lies within all facets of the superyachting industry and lifestyle."
Adds Gaëlle Tallarida, Managing Director at Monaco Yacht Show: "The highlight of this spectacular night was definitely hearing the inspiring stories of Wendy, Jenny and Zoran, and realising just how deeply caring the superyacht world can be, and how we can all be a part of instigating change in how we work as an industry, how what we do can bring a positive impact all over the world, and how we can play a central role in understanding and restoring the health of the oceans which are vital to life on Earth."
Following the inaugural Honours event, The Superyacht Life Foundation and Monaco Yacht Show are proud to announce that nominations for the 2024 edition of the Honours will open on 1 December 2023 – once again honouring the work of three select individuals at an exclusive experiential gala on the eve of the 2024 Monaco Yacht Show.